This week on Top Ten Tuesday, The Broke and The Bookish has asked for our Top Ten Author Duos that Need to Get Together Right Now and Write a Book.
I had a bit of difficulty at the beginning figuring out my duos. I had some authors that I really wanted to find a pair for, but it just didn't work. Some of my pairings I think make perfect sense and others may seem a bit odd. You may tilt your head and try to understand why I paired them up, but I promise you I have explanations for each of them.
1.Scott Westerfeld and Lauren Oliver
I don't know what it is about these two, but it was the first pairing that I thought of. I just think that they would make an amazing dystopian novel together. They both create these interesting worlds and storylines in their novels that seem unrealistic but also realistic at the same time (if that makes any sense). Plus they have both written outside of the dystopian genre, so I feel like they each bring something different to the table.
---
2. Meg Cabot and Louise Rennison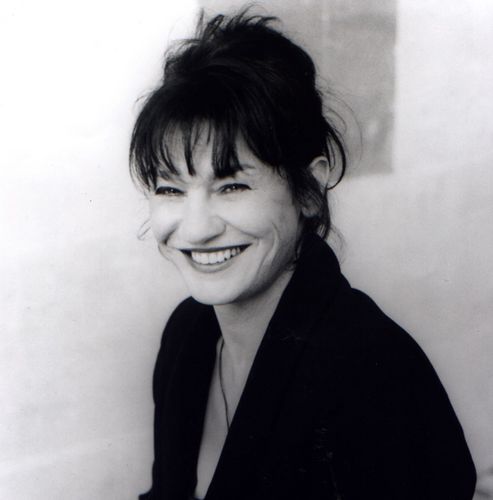 These are two of the funniest YA authors, so bringing them together would be comedy gold. Need I say more?
I
I
---
3. Ann Brashares and Sara Shepard
This may seem like an interesting pairing, but hear me out. Both authors write stories of friendship. Brashares' novels are more about love and long-lasting friendship, whereas Shepard's novels are more about the darker side of friendship (i.e. backstabbing). Therefore I feel like they would complement each other nicely. I'm trying to think of what the final product might be; a story of friendship, backstabbing, but then reconciliation? They'll figure it out haha.
---
4. Marie Rutkoski and Sarah J. Maas 
This may also seem like an interesting pairing. I may have thought of the two of them together because I read one of Mass' books right after I read The Winner's Curse by Rutkoski. But I still think they would be a great match to create an amazing YA fantasy with a strong female lead.
I
---
5. Rosamund Hodge and Aimee Carter
Both authors have explored retellings of greek myths in their novels. So I thought why not pair them together and have them explore another one. There are so many other myths out there that they could choose from and make into an amazing YA fantasy.
l
---
6. Kami Garcia & Margaret Stohl and Rachel Hawkins
Kami Garcia and Margaret Stohl have already paired up, so I had to keep the two of them together. But I added a third member to their team, Rachel Hawkins. The duo and Hawkins have both written about teenage witches and YA fantasy on their own. But what Hawkins has in spades is a lot of humour, and she could bring something interesting to the mix.
---
7. Melissa de la Cruz and Stephenie Meyer
So I think its pretty obvious why I paired these two together…they have both written series about vampires. However they both have very different writing styles. Meyer has romance very much at the centre of her books, whereas De la Cruz is great at mixing romance, fantasy and a bit of Gossip Girl. But they are both great at building in drama and intrigue. Couldn't you imagine Edward and Bella heading off to a posh Manhattan boarding school for vampires?
---
8. J.K. Rowling and George R.R. Martin
Besides the fact that they both use initials in their name, they are also both amazingly skilled at creating detailed fantasy universes. Also they can both write super long novels, although Rowling can write them a bit faster. Since Rowling has already ventured into adult fiction since finishing Harry Potter, I will suggest that they write an adult fantasy novel together. Maybe Rowling will even help G.R.R.M through his writer's blocks and get him to finish some more Game of Thrones novels!
---
9. Suzanne Collins and Kiera Cass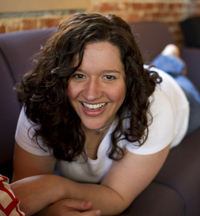 Cass' The Selection series has been compared to Collins' The Hunger Games numerous times. Although The Selection has less death and more ball gowns and tiaras. But could you imagine if the two authors joined forces to write an epic dystopian novel! It could be the perfect mix of a strong female heroine, life-threatening challenges, but also huge palaces, ball gowns and some smoking hot princes.
---
10. Philippa Gregory and Kerstin Gier
I think this would be such a fun pairing! Gier writes about present day time travelers and Gregory writes historical fiction. Wouldn't it be amazing if they paired up and wrote about some of Gier's characters traveling back in time to talk to the real life characters described in Gregory's books? Plus Gregory has already explored the YA historical fantasy genre, so she's not adverse to going that route. The only problem is the language barrier (Gier being German), but I think they could make it work.
---
Honourable Mention: Libba Bray and Maggie Stiefvater – Not sure why I like these two together. There is something about both their writing styles that remind me of the other.
Did I get my pairings right? Is there one pairing that you think would never work? Do you have any suggestions of your own favourite potential author pairings?